As value-based changes sweep industry, Medical is now the strategic core maintaining true north. As the only function to intermediate across commercial with all major stakeholders, Medical plays a critical role in ensuring patient value, authenticity and collaboration underpin the new model of care. Medical must lead your company forwards as the natural cross-functional leader, eliminating siloes that hinder innovation, while keeping a relentless focus on delivering value to the patient.
Medical Affairs at eyeforpharma Philadelphia brings together leaders from across the industry to help you be at the front of your field. Find out why 800+ come to eyeforpharma Philadelphia.
Download your copy of the event brochure now >>
Speakers include: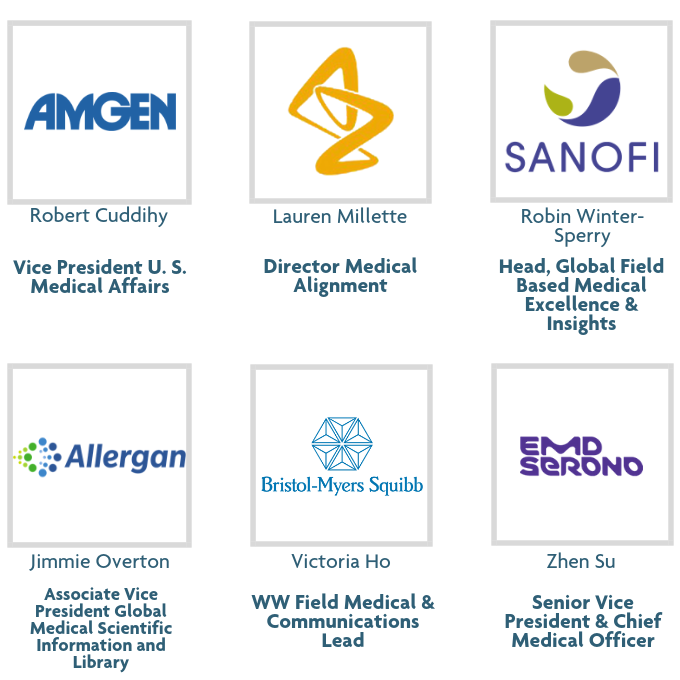 Download your copy of the event brochure now >>

Kind regards,
Be the true north in the new company model
eyeforpharma Ltd, headquartered at 7-9 Fashion Street, London, E1 6PX, United Kingdom. A registered company in England and Wales: 09823909.
Download the brochure
Enter your details to see the full agenda, speaker line-up and everything else eyeforpharma Philadelphia has to offer!